Careers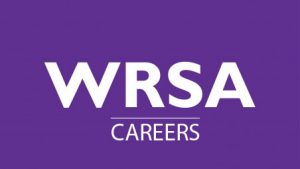 Job Posting: September 12, 2020

Junior AutoCAD Operator/ Designer

COMPANY: Vijay Vasantgadkar Architect Inc.
LOCATION: Tecumseh, ON
Position Term: Full-Time, Seasonal/Contract
Eligibility: Graduates, General Public

Description:
We are seeking a dedicated junior AutoCAD operator. We are a well-established Architectural firm in Essex county. We are seeking individuals with AutoCAD experience and knowledge of Architectural design. While primarily focused on AutoCAD drafting and some limited Architectural design. There is potential for on the job training in more design and career growth including site supervision of construction projects.
The successful candidate would possess the following attributes:
Technician degree or student
Architectural AutoCAD experience
Effective communication skills
Windows, excel, word, publisher, etc.
0-4 years' experience
Contract length: 12 months
Interested candidates may apply with resume to nalinivv@yahoo.com

Apply By: E-Mail
Job Posting: August 27, 2020

Intermediate in the Architectural Discipline

COMPANY: ROAstudio Inc.
LOCATION: 67 King Street West, Chatham ON
Position Term: Immediately, we are seeking a full time long term core member for our growing team.


DESCRIPTION ROAstudio Inc. is a young and dynamic firm providing design excellence in a broad range of building types such as cultural, civic, academic, healthcare, office, commercial, private sector mid-rise and high-rise multi-unit residential. We are actively seeking creative, energetic, enthusiastic, and ambitious design focused individuals with a minimum of 3 years of Canadian architectural experience to join our team. The ideal candidates will have a well-rounded architectural experience and a demonstrated passion for excellence in design. They should also have excellent verbal and written communication skills, very good organizational skills, and be able to multi-task in a high paced studio environment. We offer our team members a competitive salary and comprehensive benefits package consisting of health, drug, vision and dental coverage.
ROA's DNA ROA's mission is to deliver exceptional design ideas and solutions through the creative blending of human need, environmental stewardship, value creation, science and art. ROA's design solutions result from a collaborative process that encourages multi-disciplinary professional teams to research alternatives, share knowledge and imagine new ways to solve the challenges of our built environment.
ROA's VISION Everything we do as architectural professionals responds to the needs and aspirations of our clients and communities. Embrace design as an art and science of defining and creating optimal, sustainable and beautiful

Qualifications include:

Minimum 3 years of relevant project experience (post-graduate, not including school internships) Canadian / American work experience ideally within the commercial and industrial sectors.
Clear understanding of building science; thorough knowledge of building systems and detailing, to develop and coordinate contract documents and document review. Strong technical construction knowledge is required.
Excellent computer drafting abilities with proficiency in AutoCAD
Experience in healthcare, institutional, educational is considered a significant asset
Excellent communication and presentation skills
Ideal candidate must be a team player who is well organized, detail oriented, focused, design driven, and able to meet deadlines under pressure
Must be a motivated self-starter with ability to problem solve both individually and as part of a project team, and have a strong attention to detail.
Ability to work on multiple projects.

Duties include:

Collaborate with design and production team members to produce fully coordinated architectural working / construction documents
Review technical documents to ensure accuracy and quality control
Capable of creating and producing detailed technical drawings, to best practice building science criteria, with minimal supervision
Demonstrate the capability to coordinate the consultant project team through all phases of a project
Comprehensive knowledge and understanding of the Ontario Building Code
Expertise in areas such as construction and current building materials
Ability to assume responsibilities and communicate effectively with team members
Communicate with the Construction team to provide information and problem solving.

Please send your resume and portfolio to info@roastudio.com. Please include construction drawings and details. We thank all applicants who have applied however only those selected for an interview will be contacted.