Winter Wheels: Cycle Safe this Winter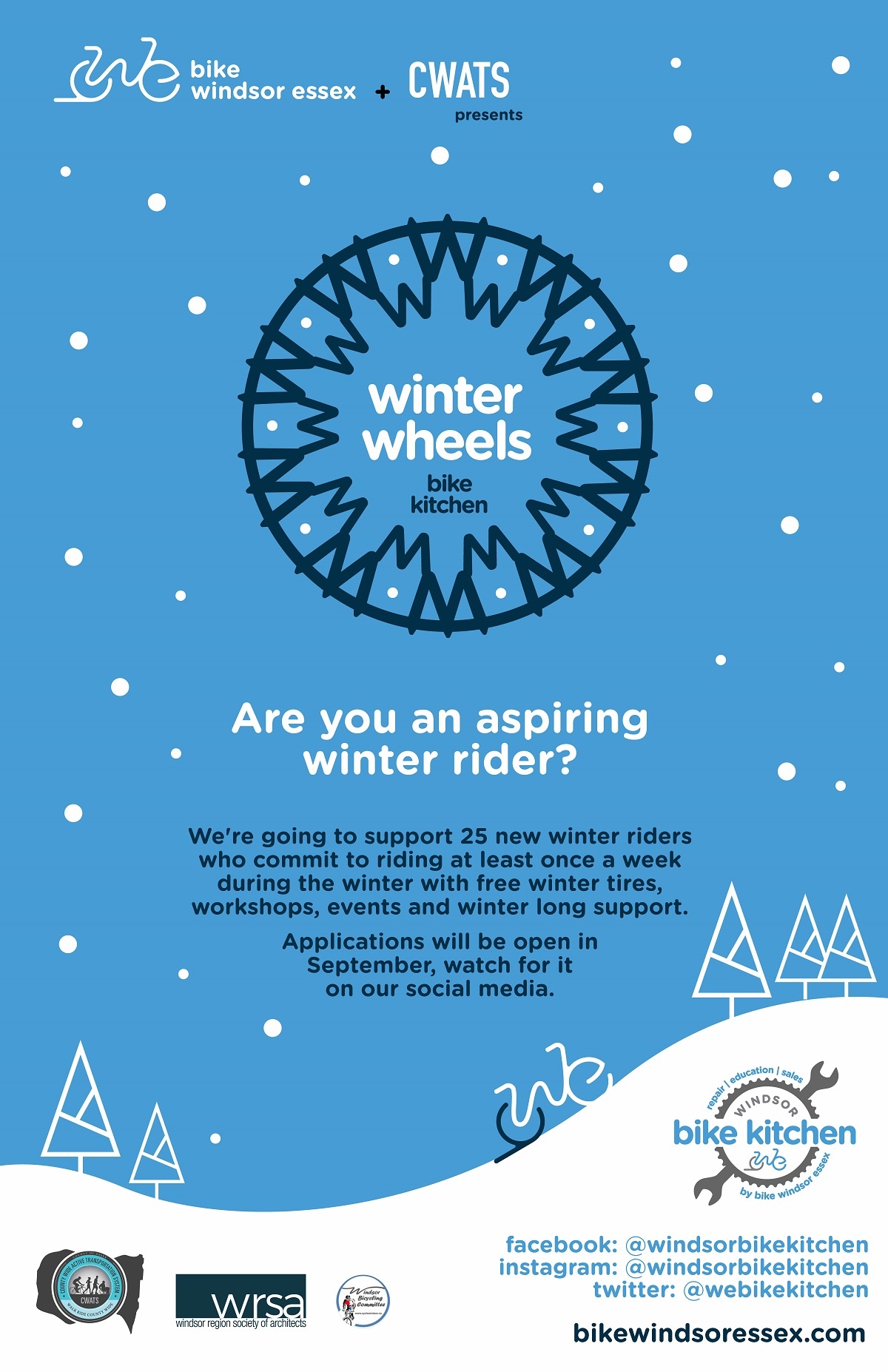 | | |
| --- | --- |
| Start Date: | 2021/11/29 |
| Start Time: | 12:00 AM |
| End Date: | 2022/01/31 |
| End Time: | 12:00 AM |
| Location: | Windsor-Essex |
| Sponsor: | WRSA |
Details:
Riding your bicycle in winter is a fun, safe and reliable way to travel – and we'll show you how! Our Winter Wheels program will provide aspiring cold-weather riders with equipment and support to cycle through the winter. Twenty-five participants will receive a free set of winter tires and get information and support on how to ride through the winter season safely and comfortably.
For more information about Bike Kitchen, or the event, visit Bike Windsor-Essex.

Sorry, Comments are closed!