Architects Donate To Assumption Church Restoration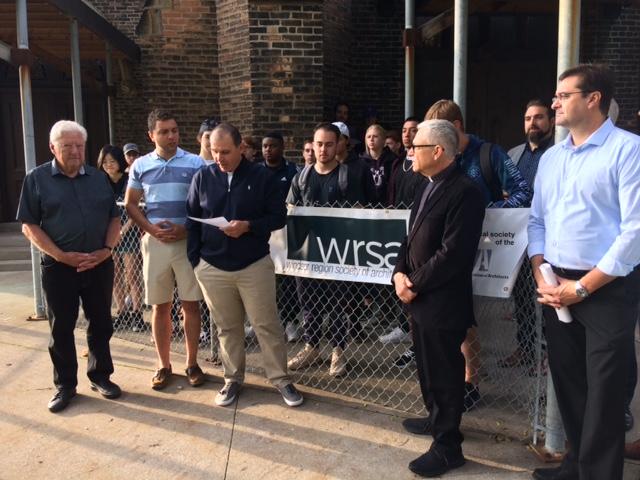 | | |
| --- | --- |
| Start Date: | 2019/09/06 |
| Start Time: | 1:00 AM |
| End Date: | 2019/09/06 |
| End Time: | 1:00 AM |
| Location: | |
| Sponsor: | |
Details:
With masses set to return to the historic Assumption Parish this Sunday, the Windsor Region Society of Architects is endorsing the restoration by donating $2,000 to the roof restoration project.
Society Chair Settimo Vilardi says the donation reflects the importance of 174-year-old church to the city and architectural design.
The church has been closed for about five years because of its poor condition.
Chair of the Windsor Regional Society of Architects Settimo Vilardi says these older buildings spark imagination.
"Without these structures, without being able to have them here for students to look at, for architects to review and interpret and be inspired by, other architecture can't be created," he says.
Vilardi says new buildings can't be designed in a vacuum and architecture is just one element that makes Windsor a great community.
"Why would people come to these communities, why do we live here, why do we stay here and why do people visit, I think it is because of these cultural elements that we have in our city that unfortunately in Canada we tend lose some, in other parts of Europe they have a little bit more appreciation for the work."
The church opened in 1845 and Assumption Parish is the oldest parish in Canada, west of Montreal.
The next phase of the restoration project is plaster and paint so another $2.25-million will be needed.
The entire cost of the project is between $14-million and $20-million.

Sorry, Comments are closed!